What do you think about the TOP 100 list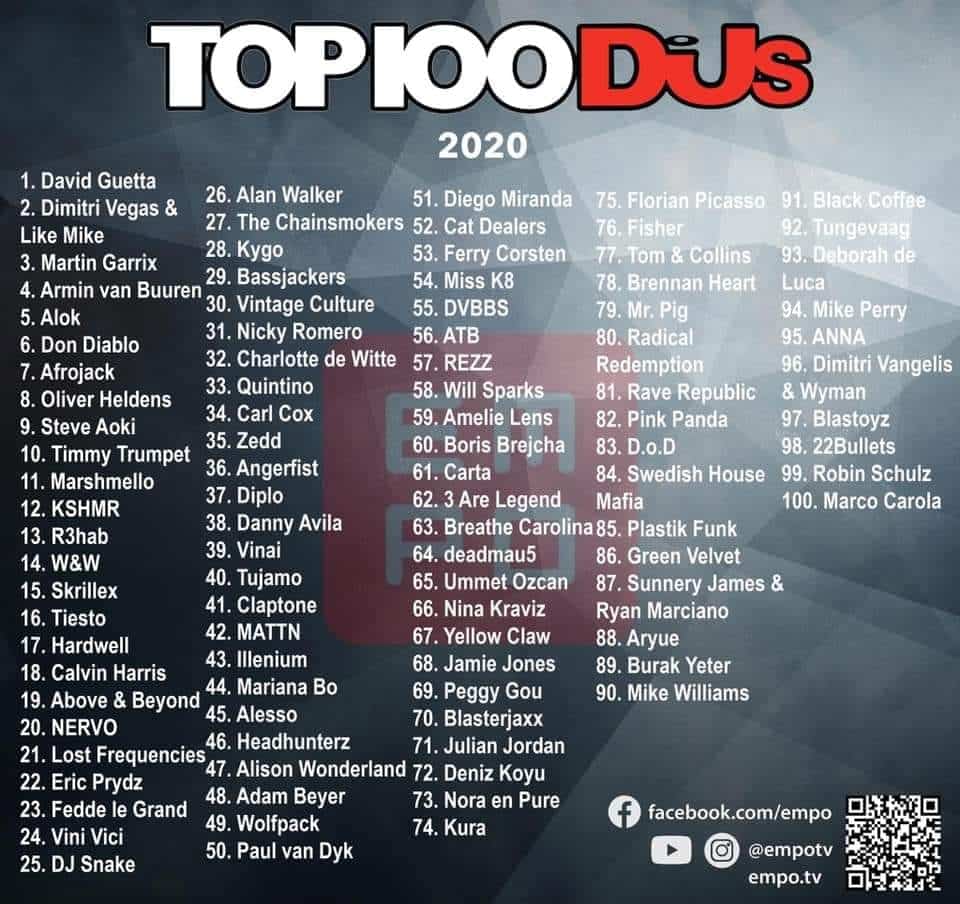 https://djmag.com/longreads/alternative-top-100-djs-2020-powered-beatport
Alternative Top 100 DJs 2020, powered by Beatport
Using data from Top 100 DJs voters and house/techno Beatport purchases, we present the Alternative Top 100 DJs 2020
This is the third year we've presented the Alternative Top 100 DJs list in association with Beatport. The list is compiled by combining votes in the Top 100 DJs poll with house and techno sales data from Beatport, in order to give us a list of the top house/techno DJs in the world.
The main Top 100 DJs poll is still dominated by EDM and trance DJs, so the alternative poll gives us a chance to shine a light on the DJs playing sounds on the periphery of the global poll in recent years, despite commanding huge audiences worldwide.
The result, as we saw last year, is a vastly different chart. Last year, techno icon Carl Cox topped the list. Read below for 2020's standings.