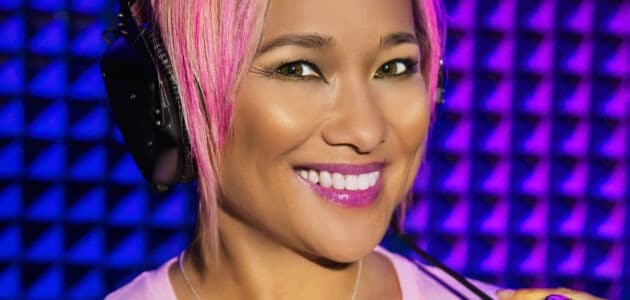 Suzy Solar (USA)
Solar Power Progressive – Sunday / 18.00 – 19.00 pm
Solar Power Progressive – Monday / 05.00 – 06.00 am
Solar Power Sessions – Thursday / 18.00 – 19.00 pm
Solar Power Sessions – Friday / 03.00 – 04.00 am

Suzy Solar (Florida, USA) shines as an internationally acclaimed trance music artist. This multi-talented DJ, music producer, vocalist and writer is becoming a legend since her start in 1997. Her track "Ocean of Love" is the opening track on disc 2 of Paul Oakenfold's Grammy nominated album "Creamfields", and was released on EsNtion Records with a music video. Suzy's mix albums, "The Perfect Trance" and "The Perfect Trance 2.0", on Neurodisc/Capitol Records topped Billboard's U.S. Electronica charts and have made noise globally. "Samurai", her collaboration with Arizona (Thomas Bronzwaer) has graced dance charts worldwide, including Beatport's top 10. The track is supported by the world's top DJs, including Armin Van Buuren (on ASOT episode #248) and Ferry Corsten. "Samurai" also appeared on the "Technics DJ Set Volume 16" compilation and on Riley & Durrant's "A Quest For Trance 2".
Currently, Suzy is working on the follow up to her most recent release, which was a collab with Thomas DeColita titled "The Unsaid" on Elliptical Recordings. She is now producing several new tracks of her own that will also feature her vocals. She also continues to travel, and has so far played in nine countries. Music fans love Suzy for her intuitive ability to rock dance floors with her beautifully flowing DJ sets, harmonic mixing skills, magnetic stage presence, and uplifting energy.
Suzy also hosts her own popular radio show "Solar Power Sessions", which is one of the longest running weekly trance shows in the world. Founded in 2001, her show is syndicated on more than a dozen online stations worldwide and is available on iTunes. She's often featured on prestigious radio shows, some of which include BBC Radio's Dave Pearce "Trancecast", "Resident Nation" on Music Choice (digital cable television), Paul Van Dyk's "VONYC Radio", "Mondo Vs Noys" on Ministry of Sound Radio, Menno de Jong's "Intuition Radio", and "Deep Blue Radio Show". She can also be heard on Sirius XM Satellite Radio, Digitally Imported Radio, Worldspace, and much more. Suzy continues to be one of the most sought after female DJs in the world. You are sure to hear much more from this mulit-faceted artist for years to come.