Sem Jacobs
FUNKiMAN's SELECTION RADIOSHOW
Thursday 19:00-20:00

Friday 06:00-07:00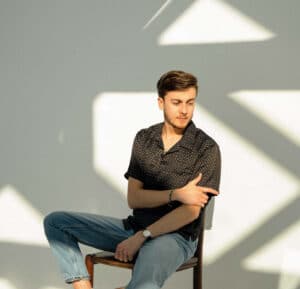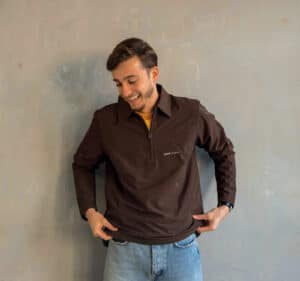 FUNKiMAN
Sem Jacobs Sem Dieke is a House DJ/Producer from the Netherlands, mostly known for his work with Damon van der Waal as DJ duo Silk & Fuss. Now in 2022, Sem will launch his solo career as Sem Jacobs with brand new music supported by his favorite artists. His first release and concept announcement by the end of March this year will only be the start of many new releases, gigs abroad, and other exciting projects.  On March 18th, Sem Jacobs made his debut for none other than No Art, and shortly after, he will perform at the iconic Printworks in London for the 10th Anniversary of Solid Grooves on April 30th.  Sem Jacobs is making his way up in the House scene. His music and live sets are groovy, rhythmic, funky, and innovative, as the young DJ always tries to remain refreshing for his audience by experimenting and constantly evolving his music. 
"Grab a glass of one of your finest wines and become one with the groove." ~
SJ Silk & Fuss
Born and raised in Alkmaar, Sem and Damon started to experiment with DJ equipment and developed their interest in music at age eleven. After discovering the extensive range of music the world had to offer, the duo found their passion within the House genre. In 2019, the duo decided to take Silk & Fuss to the next level and fully commit to their DJ careers. As a result, they managed to be one of the youngest acts to perform at the famous United Ants and get their first foreign gig in Germany. After releasing their track "Funky Freddy" on Solid Grooves in 2021, the boys secured their first Beatport No.1 track.  Their passion for radio led to the launch of their monthly podcast, Silk & Fuss' Finest. What started as a radio show to entertain their audience with their own music quickly evolved into a show with big guest DJs such as Cab Drivers, Jovonn, Politics of Dancing, and many more. The podcast was broadcasted on six different radio stations with over 5.000 listeners every month. Silk & Fuss had their tracks supported by the likes of Archie Hamilton, Paco Osuna, Pawsa, Michael Bibi, Riva Starr, Pete Tong, Cassius, Roger Sanchez, Stacey Pullen, Joris Voorn, Anotr, and many more acclaimed artists.