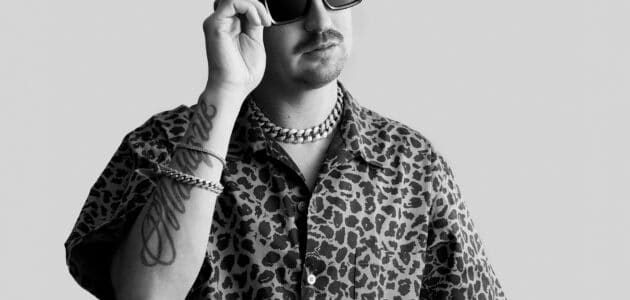 Robin Schulz
Sugar Radio Show presented by Robin Schulz brings his favorite tracks, latest releases and classic hits each and every week.
The story of DJ and producer Robin Schulz reads like one in a million. Originally from the German city of Osnabrück, he is now a high-flying frequent traveller bringing his music to loyal followers across the globe and the epitome of a 'pop phenomenon': It's been only four years since Robin Schulz first topped the worldwide singles charts with his acclaimed remix of "Waves (feat. Mr. Probz)" and landed his breakthrough global uber-hit "Prayer in C (feat. Lilly Wood & The Prick)"; practically an eternity in the 30-year-old artist's fast-paced dance music cosmos! Building on his unique blend of house, electro and pop, the Osnabrück DJ and producer has meanwhile established himself as Germany's most successful music export of the past two decades in record-breaking time, while his sure-fire megahits have proven to work crowds into a frenzy time and time again. With countless #1s in over 20 countries, over 250 Gold and Platinum certifications as well as billions of streams and views to his name, the four-time German ECHO award-winner now bares it all on his third studio album "Uncovered"!
Robin Schulz "Uncovered": Drawing from the lengthy shooting of his "Robin Schulz – the Movie" documentary, released at the start of 2017, the hitmaker from Lower Saxony now enters another chapter in his groundbreaking career: "I'm not really known to give a lot of interviews," Robin Schulz says in regards to the title of his new album. "Working on the film was the first time I actually opened up about my life and my career and that is also when we came up with 'Uncovered' as the title to my new record." Schulz spent about 13 months bringing the tracks to fruition, ultimately revealing even more facets to his stylish productions. Spearheaded by the Platinum-certified David Guetta/Cheat Codes collab track "Shed A Light", the triple Gold-certified "OK (feat. James Blunt)" and the third acclaimed single outtake "I Believe I'm Fine (alongside HUGEL)", album number three shows Schulz at his most versatile and infectious.
Adding sold-out tours throughout Europe, America, Asia and Australia to his résumé, Schulz has played the most renowned festivals around the globe from London's iTunes to Miami's Ultra Music as well as Tomorrowland in Belgium and Brasil, including sought-after residencies in Ibiza and Las Vegas. The busy intercontinental live circuit has provided him with an opportunity to field-test his new tracks before a worldwide audience in the millions, prior to release. Last summer, for instance, he opened three consecutive shows for global pop icon Justin Bieber in Mexico City, bringing the hot-blooded Mexican crowds to their feet. "I get my ideas from all over the world," Robin Schulz continues. "We started last year in Ibiza and I continued working on the album wherever my schedule happened to take me. We picked a studio in Germany to add the finishing touches. But the support shows for Justin were simply incredible. Mexico is a strong market for me. The audience gave me an extremely warm and energetic welcome and really celebrated my songs. And Justin is super nice, a really cool guy. That experience was definitely one of my career highlights so far and I will cherish it for a very long time!"
"Uncovered" features yet another well-balanced mix of special guests, ranging from international superstars to up-and-coming talents, from top tier artists the likes of David Guetta, James Blunt and Sam Martin to promising newcomers such as French shooting star HUGEL, American singer/songwriter Marc Scibilia or Swedish vocalist Rhys. Stylistically Schulz alternates between all-out club bangers ("OK", "Shed A Light", "Naked"), laid-back chill-out tracks ("Above The Clouds"), flawlessly catchy pop songs ("Oh Child", "Like You Mean It") and pop ballads such as "Higher Ground" or "Love Me A Little". "David Guetta has meanwhile become a very good friend of mine. We've known each other for several years now and he really supported me from the start of my career. We often DJ together and in 2016 and 2017 I got to host his 'Fuck Me I'm Famous' night in Ibiza! So after several remixes it was time to finally make a track together."
As for the rest of the collaborations on the album, "Uncovered" once again lays proof to Robin Schulz's uncanny feel for extraordinary vocals as well as the right dose of club elements, organic instrumentation and contemporary urban pop vibes. "I'm inspired by a lot of different things", Robin Schulz points out. "Whatever it is…a great voice, a great song or someone I'm a total fan of, someone I've always wanted to work with. It's not about the big names, but more about what gets me excited."
His current album picks up right where his previous successes, including "Sun Goes Down (feat. Jasmine Thompson)", "Headlights (feat. Ilsey)", "Sugar (feat. Francesco Yates)", "Show Me Love (feat. J.U.D.G.E.)" or "Heatwave (feat. Akon)", left off. To date, Robin Schulz has sold over 15 million records, received more than 250 Gold and Platinum certifications, won four German ECHO awards and even received a Grammy nomination. His tracks have topped the singles charts in over 20 countries as well as the iTunes charts in over 70 countries. Having racked up more than four billion streams in total, Robin Schulz now also ranks among the most streamed artists on the planet. His tracks have entered the German airplay charts at #1 eight times now, as he remains the first German artist ever to have topped the global Shazam charts. His 2014 megahit "Prayer in C (feat. Lilly Wood & The Prick" was the most successful hit by a German artist of all time. In 2015 Robin Schulz became the most-awarded artist in Germany. And, he also managed to establish the largest YouTube music channel with 2.5 million subscribers and 1.7 billion views.
Despite all his successes and the many frequent flyer miles collected along the way, Robin Schulz has managed to keep both feet planted firmly on the ground, remaining true to his Osnabrück roots. When asked, what he's most proud of, he answers: "That I've managed to keep the same group of friends and that I've shown that anything is possible in music. There's a lot left for me to achieve, many paths to take and goals to pursue. As long as you keep on having fun and working hard there's sure to be a few more reasons to celebrate."