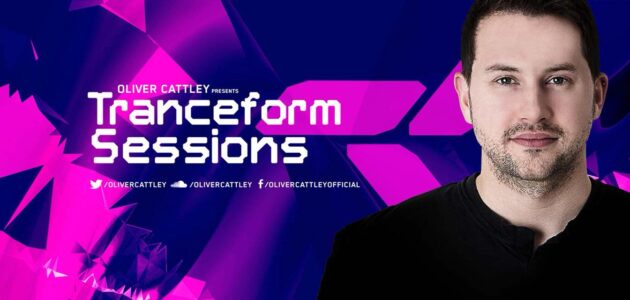 Olivier Cattley
Sunday 00:00-01:00 – Sunday 10:00-11:00
Self-taught DJ, producer & label owner from Leeds, UK .
Signed to Armada, Defcon, Extrema, Redux, Mindlifting, Tranceform, Blackout, Fireball & more.
………………………….
Began mixing at age 15 in 1999/2000 on belt drive turntables with a passion for music that developed from a much earlier age. Held residencies at Resonate (Leicester), Techno Breakfast Club in (Sheffield), In:Progress (Leeds), SO DJs (Roster for Ibiza seasons 07-08), Crystal Clouds, EMFA, ah.fm, etc.
……………………………
Launched his brand Tranceform in 2015 which has had non-stop A-list support since inception.
…………………………..
Oliver's style as a producer has evolved over the last 17 years from hard house & techno through to trance and progressive. He has collaborated with many major names in different styles including Steve Morley, Kiyoi & Eky, Leigh Green, Fredd Moz, Amos & Riot Night & others.
Anyone who has listened to his show will tell you that he has a passion for all things electronic dance music so is not restricted to one particular style or genre.
Producer, Label Manager & DJ (20 years) from Leeds, UK
Armada, Extrema, Defcon, Tranceform, Fireball
Resident: Elysium, Resonate, Techno Breakfast Club