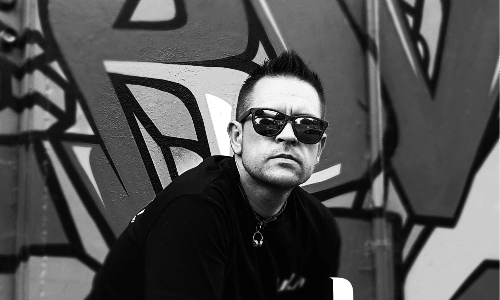 Fusion by Viva La Mika (AU)
Fusion Presented by Viva La Mika
Viva La Mika
Delving deep into the deep, dark depths of house music.
Immersing in the abrasive often overwhelming abyss of techno.
Deep Tech House, Minimal Techno. Underground.
Viva La Mika is an Australian‐based DJ/producer.
Coming from the Melbourne shuffling scene, he
understands the flow of music like no other. Both deep tech house and minimal techno represent the
backbone of his style, owing to his passion for delving deep into the dark depths of house music.
He thrives on the spirit of the dance floor, synthesizing the crowd's energy and his own into an arde nt
whirlwind of flow and raw emotion.
Growing up with an everlasting affinity for music, and being a part of the skate scene, his youth was
all about grunge and metal.
In 2001, his first exposure to dance music awakened an insatiable longing
for electronic music in him, marking the beginning of a musical chain reaction that would change his
life forever.
Influences drawn from a divergent spectrum of music and its performance colored in the beginnings
of his unique style, starting with the Melbourne trance and shuffle scenes.
The evolving nature of the
bass lines in these scenes compelled him to explore and pursue other styles such as hardstyle and
even hip‐hop.
His odyssey through the landscape of music led him to his current signature sound, which is the heart
of one of his well‐received podcasts, Rowdy Ruckus. Contrasting this, his other podcast, Off The Deep
End firmly represents the more delicate and sensitive facets of his music.
Along side these weekly podcasts, he has also made guest mixes for the likes of Heavens Gate Dee p and EDM Assassins OnStage.