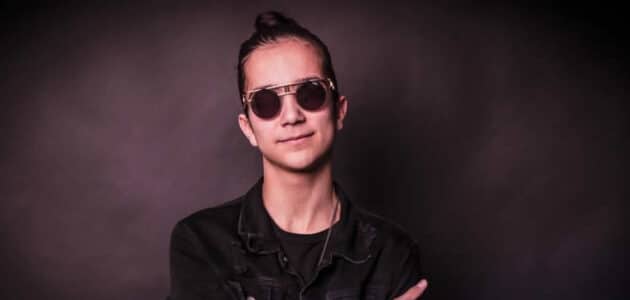 DJ Riley (NL)
Presented by Riley
(DJ) RILEY is born on November 12 in 2003 in the deep South of the Netherlands where I still live. Music is my overall outlet, my all since I'm 8.
Started mixing on the computer to my first DJ Set American Audio when I was just 8 years old. Two years later I bought my Pioneer Nexus set, and this is still my all! Last year I went back to basic, by buying 2 vinyl players, a new challenge and what a blast that is. Behind the decks is my favorite place to be!
In 2017 after trying some different DAW-software programs for some time, I decided for Logic Pro X to be my choice as a producer. In 2019 I released my first 3 Techhouse tracks: Alright, In the Club and Seabreeze. More tracks will follow in 2020 ofcourse.
My favorite genres are deephouse combined with techhouse and minimal techno. This is how people recognize me when I'm doing what I love doing the most! It's the best hobby in the world.
Since young age, I already performed a lot, from private party to Ibiza market, from a gig in a small bar to a big festival. All sorts of partypeople, from small groups to thousands of people already danced to my sets.
Some of my gigs: Fissa Fissa Pompgebouwen Brunssum, Tropical12+ ECI Roermond, Ibiza Xperience Eindhoven, Mirage Cafe Nurgus Valkenburg, White Thursday Party Castle Of Love Kerkrade, Day10 Invites Brunssum, Teens Time Out Landgraaf, Intensss Outdoor Festival Brunssum, Park City Live Festival Heerlen, Knastercross DJ-Festival Beek, New Years Eve Party  Pompgebouwen Brunssum, Pure Mestreech Maastricht Music Hall, Groove Garden Festival Geleen, winner Dancetour DJ Clash Maastricht 2017, Solar Pre-party Maastricht, Mandala Festival Wanroij, Solar Weekend Roermond, TechYes Eindhoven, Voodoo Village België, Winner Dancetour 2017 Nederland, NYE Festival Muziekgieterij Maastricht, Castle of Love Festival.
Facebook: https://www.facebook.com/MUSICBYDJRILEY/
Soundcloud: https://soundcloud.com/riley-miser
Instagram: https://www.instagram.com/musicbydjriley/
E-mail: info@djriley.nl
Website: www.djriley.nl
Mobile Contact: 0031-628548544
Since I was just 12 years old I have my own radioshow at Beats2Dance, which I'm still very happy with. Every week on Friday's you will hear one hour of the best deep- and techhouse mixed in Rileystyle from 20.00-21.00PM, there is no better way to start your weekend