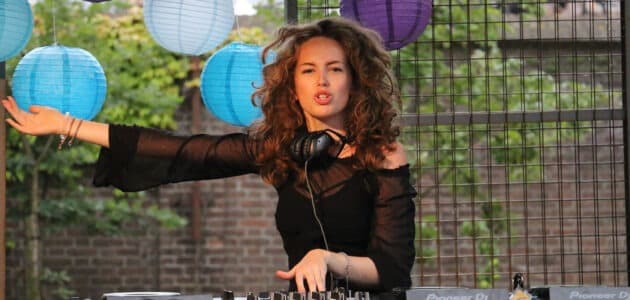 Celeste Copini (NL)
Presented by Celeste Copini
Celeste Copini was born during a sweltering summer in beautiful Australia. Growing up with music, her first memories include dancing with her mother to funky disco tunes.
Music has always been part of Celeste's life, with early ballet lessons, street dance, guitar lessons, making play-lists and DJ'ing at birthday parties. From a very young age, her love for music was evident.
After a "hobby" DJ gig at a party, where guests were thrilled with her DJ skills, Celeste decided to step up her efforts in becoming a professional DJ.
Celeste followed courses at the Pro DJ School in Amsterdam and was taught by pro's like DJ Renvo and Ricardo. They recognised her natural ability to feel the music and were captured by her joy and passion in creating funky sets.
Celeste loves upbeat funk and remixed disco and entices the young and the young at heart with her sets.
Celeste is a professional DJ with a love for House, upbeat funk, remixed disco!! One thing is for sure: you will want to dance!
Check  their facebook page for more info: