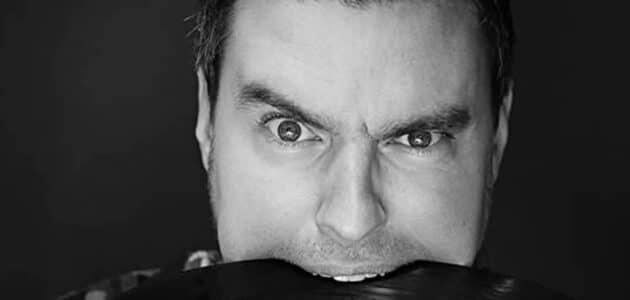 Barry Xwood (NL)
My first encounter with electronic music happened when I was scrolling over the FM band on my first radio. I came across a channel that was pumping out a kind of music I had never heard before… Pumping beats and heavy synth stabs, with a woman shouting 'No, No! No, No, No, No! There's No Limit!' That was 1993.
That same year I bought my first ever cd single. Charly Lownoise & Mental Theo's 'Wonderful Days'. I was 11 and I was hooked!
I started to collect music even more when I started to earn money doing a paperroute and after a summerjob I bought my first turntable.
Visiting every recordstore in town on Thursday evening and every Saturday checking out what was new, was a routine me and my friends enjoyed very much.
This could only end in me working at one of these recordshops, and so it did! For 14 years to be precise.
In 1998 a friend of mine called me and asked if I could come over… He bought a new cd and this sound was something else!
We were mostly listening to Hardcore back in those days and subconsiously we were looking for something else. So this album could be IT.
It was! Enter 'Tiësto Live At Innercity'! I was sold the moment I heard 'Push – Universal Nation' and never looked back.
Collecting and playing all kinds of trance since 1998, my sound varies from progressive trance to hard trance.
I gained some gigs around my hometown a long the way. Around 2008/2009 I lost interest in playing gigs as I no longer liked the music as I did before…
Fast forward to 2015. After those years of losing faith in the latest trance sound and moving more into the progressive side of electronic music because the emerging EDM sound that was taking over, I rediscovered that special era in Trance. 98-05. That was around the same time an old collegue from my recordstore days contacted me if I was interested in starting a classic trance compilation series with his publishing company. That was one of the quickest decisions I ever made. Ofcourse I wanted that. Such a compilation series would have to be released on a label.
So there it was… A Dream come through: Our very own recordlabel specialized in the best trance classics around:
Legacy Of Trance Recordings
Nowadays we also focus on the future of trance bringing you fresh productions with that old feeling to it.
Since halfway 2016 we joined forces with Beats2dance to bring you a monthly podcast, Legacy of Trance Sessions, filled with the best of the best classics from the trance genre.
Podcasts from the likes of Cor Fijneman, Oliver Lieb, Mr Sam, Jam El Mar, Lars Holte and myself have been aired every Friday afternoon from 4 pm cet ever since.