---
DJ SCHOOL NEDERLAND
Written by beats2dance on January 3, 2020
Het uitkiezen van een DJ opleiding is niet gemakkelijk totdat je bij DJ School Nederland bent gekomen! Wij geven al 15 jaar lang privé lessen aan beginners en gevorderden. We ontvangen cursisten vanuit de hele wereld. Je kunt al een DJ les volgen vanaf EUR 175,- voor een sessie van 2 uren. Alle aandacht gaat naar jou en we leren je precies wat je wilt weten, wat je al weet slaan we over. Je krijgt les van een professionele Docent(e) die zelf ook werkzaam is in de muziekindustrie als DJ/Producer. Je volgt de privé les in een van onze professionele studio's in DenBosch, Noord-Brabant, Nederland.
Dit zijn goede redenen om een DJ opleiding te volgen bij DJ School Nederland:
Omdat je van muziek houdt
Omdat je een (professionele) DJ wilt worden
Omdat je thuis vast loopt
Omdat we les geven aan zowel beginners als gevorderden ; je hoeft geen instrument te kunnen spelen
Omdat je het DJ vak een keer wilt ervaren
Omdat je binnenkort een optreden hebt en dit goed wilt voorbereiden
Omdat je aan (meer) DJ bookings wilt komen
Omdat je iets te vieren hebt!
Omdat je nieuwsgierig bent geworden
Omdat je jezelf naar een hoger level wilt brengen
Omdat de beste DJ's uit Nederland komen
Omdat je in een professionele studio van de bekende studio designer Jan Morel wilt draaien!
Omdat je al heel lang met de gedachte loopt om dit te gaan doen!
Omdat DJ School Nederland alleen met nieuwe apparatuur werkt
Omdat wij de intentie hebben om jou het maximale te leren in een zeer korte tijd
Omdat wij een eigen music label hebben in onder andere Beatport, Spotify, Deezer, Traxsource en iTunes
Omdat wij eigen evenementen hebben waar jij kunt draaien zoals tijdens Amsterdam Dance Event, in een club op een festival of zelfs op het feest eiland Ibiza!
Omdat je een gesprek hebt bij een DJ agency
Omdat je een DJ mixtape wilt gaan opnemen
Omdat wij een goede prijs/kwaliteit verhouding hebben
Omdat wij 7 dagen per week geopend zijn van 11:00 tot 23:30 uur
Omdat je snel kunt starten met de les!
Omdat je een leuke hobby wilt
Omdat we beschikken over meerdere studio's en een team van 15 professionals
Omdat we een eigen catering in het gebouw hebben
We geven les op maat in je eigen gewenste muziek stijl(en)
Je zit niet vast aan een wekelijks schema; je kunt zelf dag, tijd en tempo bepalen bij afname van een les pakket
Naast het overbrengen van de juiste kennis kunnen we je ook helpen met marketing en promotie (tegen betaling)
Je mag ook samen met een vriend, vriendin of collega de DJ les volgen tegen een aantrekkelijke meerprijs!
We beantwoorden alle vragen tijdens de les, alles wat jij altijd al graag wilde weten
Omdat we de studio verlichting op jouw favoriete kleur kunnen instellen
Omdat we werken met 65 inch 4K TV schermen zodat je het goed kunt volgen
Onze opleiding is inclusief gratis consumpties zoals koffie van echte bonen! (Jura coffee machine)
Omdat je bij ons in de buurt gratis kan parkeren
Omdat we goed bereikbaar zijn met zowel het openbaar vervoer als per auto
Omdat we onafhankelijk advies geven tijdens de les over eventuele aanschaf van DJ/Producer apparatuur
Iedereen is welkom vanaf 6 jaar
Omdat je dit leest en een DJ workshop cadeau wilt geven aan iemand
We kunnen nog 100 redenen opnoemen maar indien een van deze redenen je aanspreekt aarzel dan niet langer en vul ons contactformulier in!
AFSPRAAK MAKENcontact formulier invullen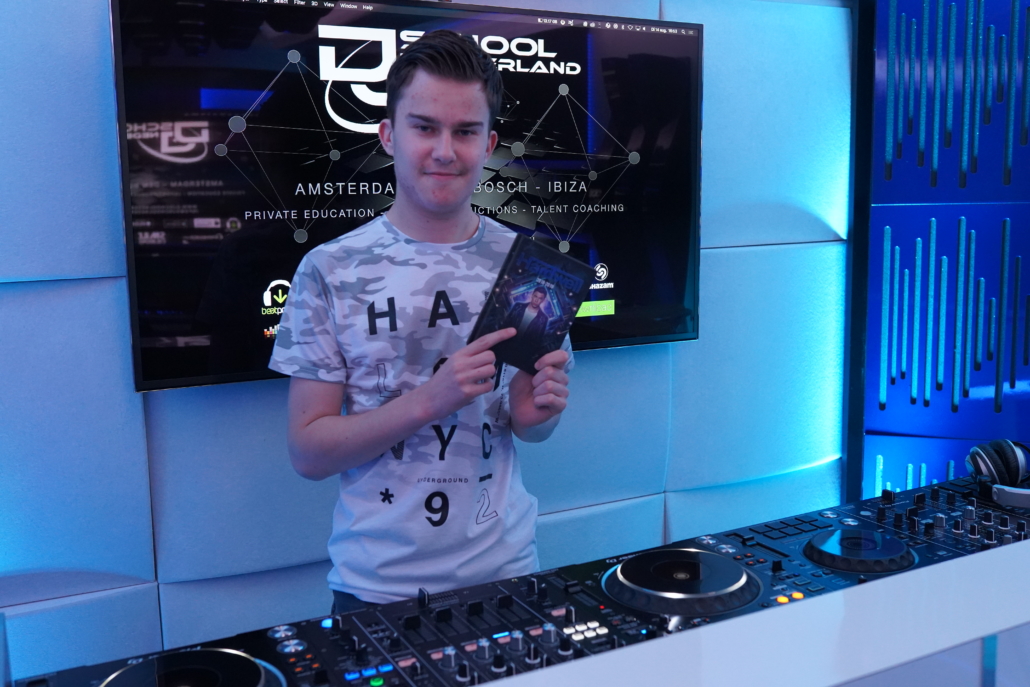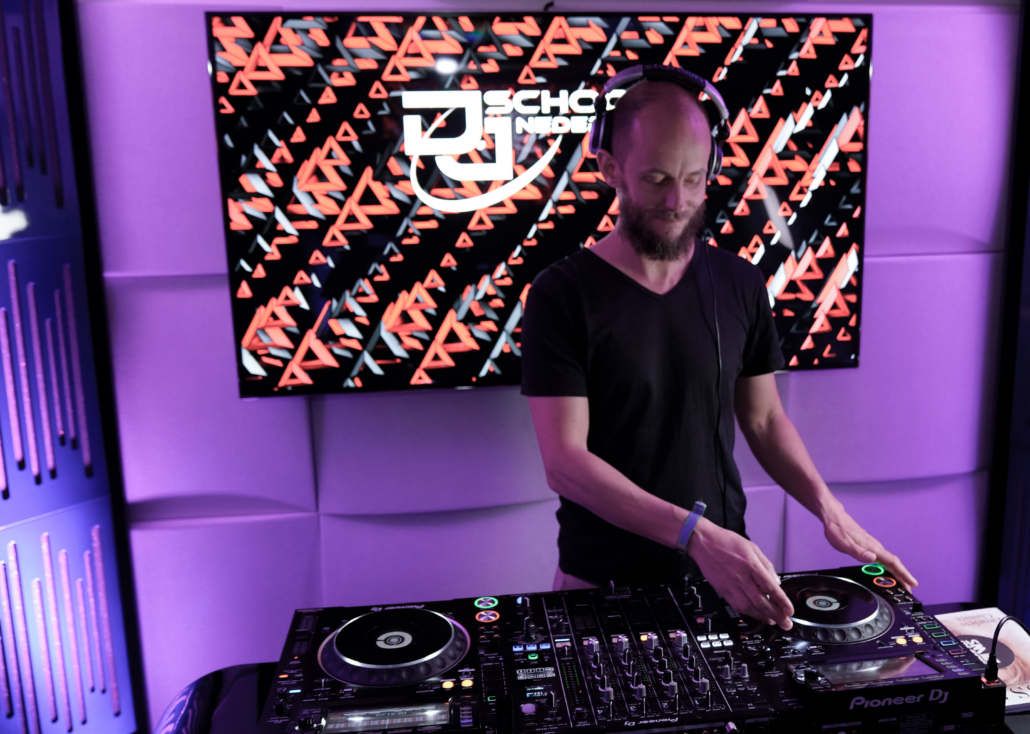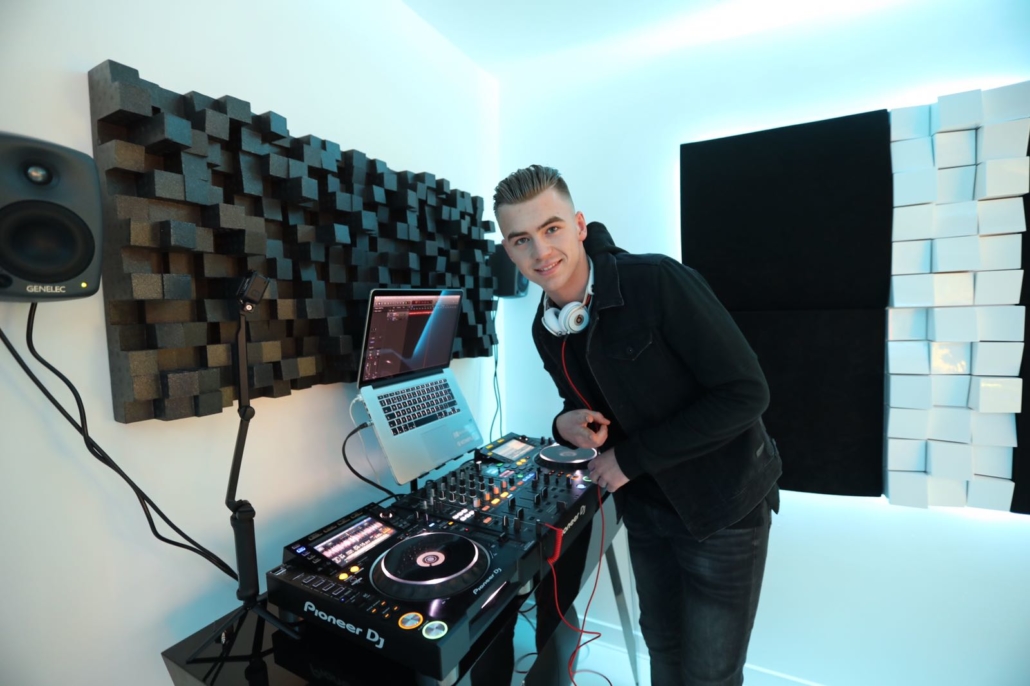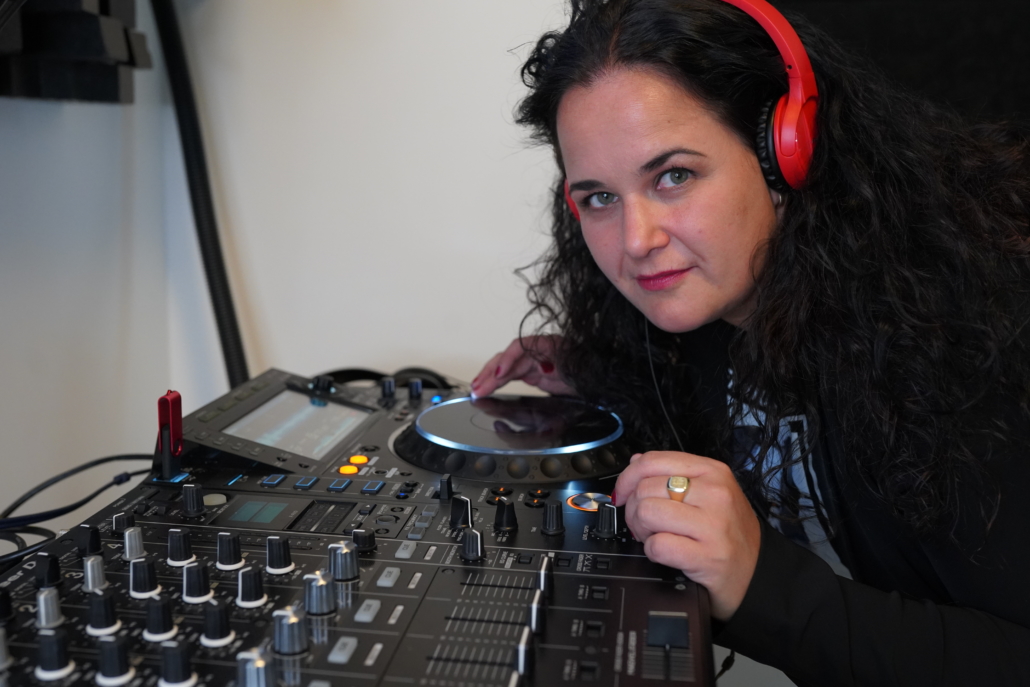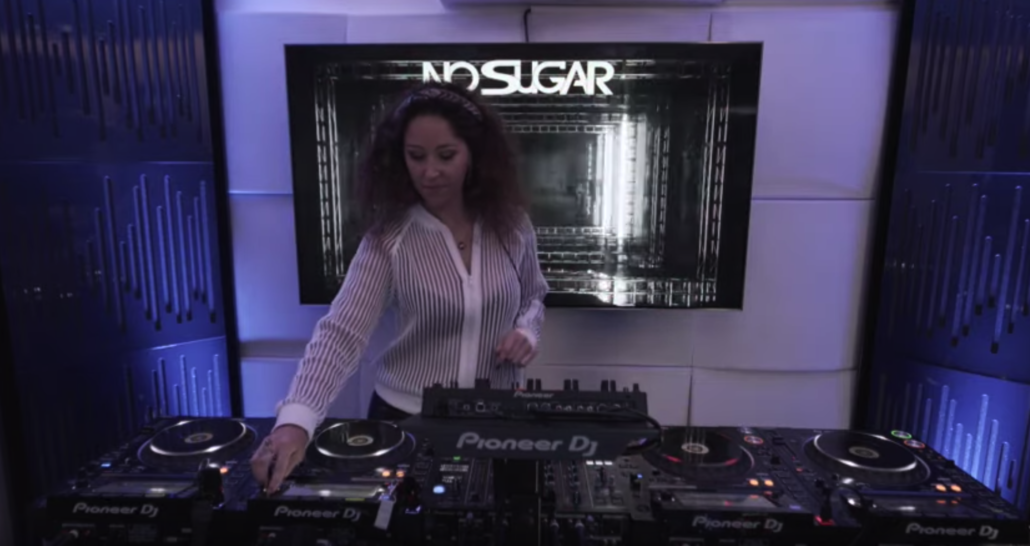 KORT PRIJS OVERZICHT VAN ONZE DJ LESSEN
Voor een uitgebreide prijslijst kun je deze link bekijken.
Onze prijzen zijn exclusief 21% BTW. Indien je onder de 21 jaar bent EN een kopie van een geldig Nederlands paspoort of identiteitsbewijs kunt overdragen is géén 21% BTW verschuldigd. Dit is verplicht om in aanmerking te komen voor de BTW vrijstelling.
2 UUR DJ LES
8 UUR DJ LES
20 UUR DJ LES
40 DJ LES
4 UUR DJ/PRODUCER INTRODUCTIE LES IN ÉÉN SESSIE!
EUR 175,-
EUR 650,-
EUR 1.495,-
EUR 2.795,-
EUR 300,-
**Betaling dient vooraf 100% te zijn voldaan vóór aanvang van de DJ opleiding.
---