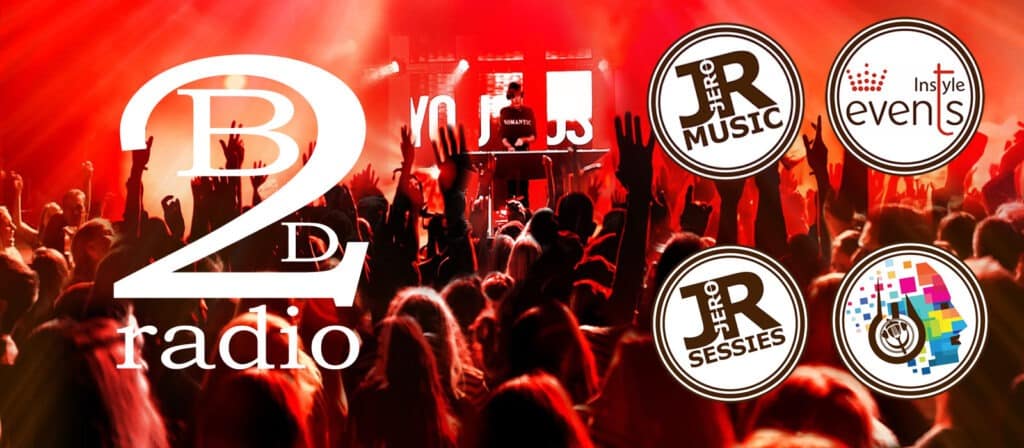 JERO MUSIC de VERENIGING gaat een mooie samenwerking aan met Beats2dance Radio/TV om talenten een podium te geven, hoe kun je dat het beste doen….
Kennis bundelen en ermee aan de slag te gaan, om nog meer te kunnen betekenen voor talenten op alle soorten van muziek gebied.
Meer info hierover zal volgen in de komende maanden 🙂

Hoe kijk je als bezoeker naar een artiest of ervaar je een evenement of festival.
Hoe kun je als organisatie alle facetten die betrekking hebben op muziek zoals:
Goede startende artiesten;
Muziektheater;
Wetenschap;
Workshops;
Clinics;
Spoken Word;
Literatuur;
Eten & drinken;
Cultuur.
Dit alles brengen wij samen in één of meerdere evenementen door het jaar. Met altijd als uitgangspunt VAN, VOOR & DOOR AFFERDEN (L).Met die twee gedachtes is JERO MUSIC de VERENIGING ontstaan. Muziek is de leidraad in alles wat JERO MUSIC de VERENIGING doet en gaat doen in de toekomst, waarbij kwaliteit en niveau een vereiste is. Ook van belang is dat de artiesten startend en nieuw zijn en vrijwel geen live speel ervaring hebben op een podium, maar die absoluut verdienen.​Met optredens en evenementen die een bepaalde sfeer uitstralen en je een smakelijk gevoel geven van goede kwaliteit spreidt JERO MUSIC de VERENIGING zijn vleugels uit over Nederland.
​
NIEUWE TALENTEN, NIEUWE KLANKEN & NIEUWE IDEEÉN dat is waar JERO MUSIC de VERENIGING voor staat!
​JOIN US & ​BE THERE!​