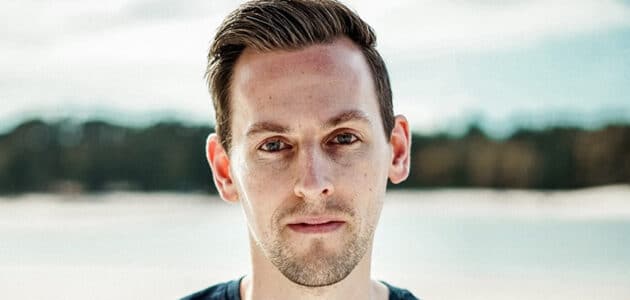 Mr. Trancetive (NL)
Mr. Trancetive (pronounce like 'transitive') alias Sjoerd Hoevens was born in 1987 in Haarlem, The Netherlands. From a young age he enjoyed music, especially when listening to the radio. Every Friday afternoon he rushed home from school to tune into the Top 40 to hear the greatest hits of the moment. He became a loyal customer at the local music stores and his CD-collection grew fast. He was often asked to play records at school parties and organized some of them at his parents' home, which he really loved doing.
As he had no DJ-gear but only two stereo sets, his mixing technique was a bit unconventional, blending tracks with the volume buttons and harmonic-mixing them by ear. It helped him develop a sensitive feel for smooth and harmonic transitions. Though he loves all kinds of music, his interest then already went out to Dance music. This was the late 90's/early 00's, with great artists like ATB, Mauro Picotto, Faithless, 4 Strings, Scooter, Sash, DJ Tiësto, Milk Inc. and Paul van Dyk.
When he heard John O'Callaghan's tune Big Sky back in 2007, his love for Trance music skyrocketed and has never left. From that moment he tuned in to Armin van Buuren's radioshow A State of Trance every single week. After visiting Trance Energy and Armin Only Imagine in 2008, Sjoerd decided to use his passion for Trance as a basis for his own creative interpretation of the genre. He bought his first DJ-gear and started mixing. In 2014 he posted his first mixtape on Soundcloud and in 2015 he started the production of mashups and edits.
Since then his mashups got supported by Trance artists like Jorn van Deynhoven, David Broaders, Architect, Steve Dekay, Seri and Tomac. Last year he bought new equipment and followed a DJ/Producer course to boost and finetune his mixing and producer skills. His inspiration comes from artists like Armin van Buuren, Andy Tau/Trilucid, Solid Stone, Rodg, Gareth Emery, Ben Gold, Ruben de Ronde, Steve Allen, Mhammed El Alami, Allen Watts and many more.