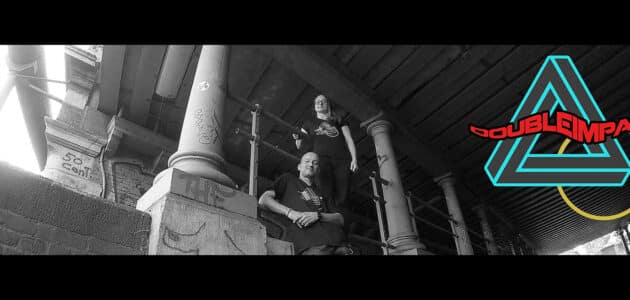 Double Impact (NL)
Presented by CATHIA and DJ BSR
Sharing the passion for playing techno music, these two close friends decided to team up. Already known as CATHIA and DJ BSR, they now formed the duo: Double Impact.
Double Impact stands for energetic and powerful sets. Brought to you with a smile and a bang ?
So who are CATHIA and DJ BSR ?
Cathia is a talented woman from Poland. She is in the techno scene for about 3yrs now and found her passion of playing. The last few years, she plays frequently in Club Magistrat based in The Hague. Here she has proven herself many times. And this is the place where she met DJ BSR
DJ BSR is a dutch guy, and has been in the scene since the very beginning (early nineties). He started producing and dj-ing almost directly in those days and never really stopped doing so. At the moment he has released several tracks on labels such as: Technodrome Records, MTZ Noir Records, Switch Off Records and others, and plays often in Club Magistrat in The Hague.
Playing at the same parties, they became close friends. Sharing the passion. After some time, many people started asking them: when are you guys going b2b ?!! .. And one night, it just happened … From that moment, they just knew it … It was that day, Double Impact was "born".
Double Impact:
https://www.facebook.com/technodoubleimpact

https://www.mixcloud.com/Double_Impact_Techno
DJ BSR:
https://www.facebook.com/studioxdjbsr/

https://www.beatport.com/artist/dj-bsr/552064
CATHIA:
https://www.facebook.com/cathiaone/
https://www.mixcloud.com/kasia-wojtkowiak/